This is for you if you have chronic neck pain, stiff neck, difficulty turning your neck, degenerative discs, herniated discs or joint arthritis. Click on each arrow to reveal pictures and instructions.
DISCLAIMER:
1. These stretches are not designed to be medical advice. First consult a medical professional to ensure you don't have an issue that requires medical attention (ie. break, infection, tumor, tear or organ involvement.) 
2. If any of the stretches cause pain, stop doing it and move on to the next one.
1. Do the stretches at least once daily until the pain is gone for a full 24 hours. For faster results, repeat the sequence as much as 10x/day in the order given. If any stretch causes discomfort, skip that stretch for now and reintroduce it later. 
2. Once the tension, aches and pains are gone, use the daily warm-up exercises to stay young and active.
Add this when resting (Total Time - 3 mins)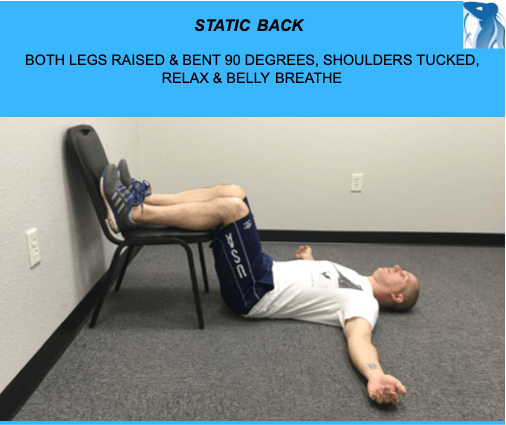 How: Lie on your back, with both legs bent at right angles on a couch, chair or stack of pillows. Rest your hands on your stomach or the floor, below shoulder level, with palms up.  Let the back settle into the floor. Breathe from your diaphragm (that is, do stomach breathing). The abdominal muscles should rise as you inhale and fall as you exhale.